EZ Structures offers free delivery to many regions in Arizona
Premier Valley Barns has the contract to deliver all of our buildings. You can rest assured that your building will be in good hands when the day for delivery arrives. Having delivered over 4,000 buildings, their primary goal is that you can receive your building as promptly as possible and also completely damage free.
Rarely is the ground perfectly level where the building will be set so Premier Valley Barns will provide pressure treated wood blocks to use where needed. If you desire to have your building set on concrete blocks, you may provide these. Remember that your building is very heavy and will crush cinder blocks. Solid concrete blocks at least 2-4 inches thick are best.
Please call us regarding any questions that you have concerning site preparation. Remember that gates need to be measured and low branches need to be trimmed before delivery. We are here to answer any questions that you may have regarding delivery and we even offer free site inspections for select areas.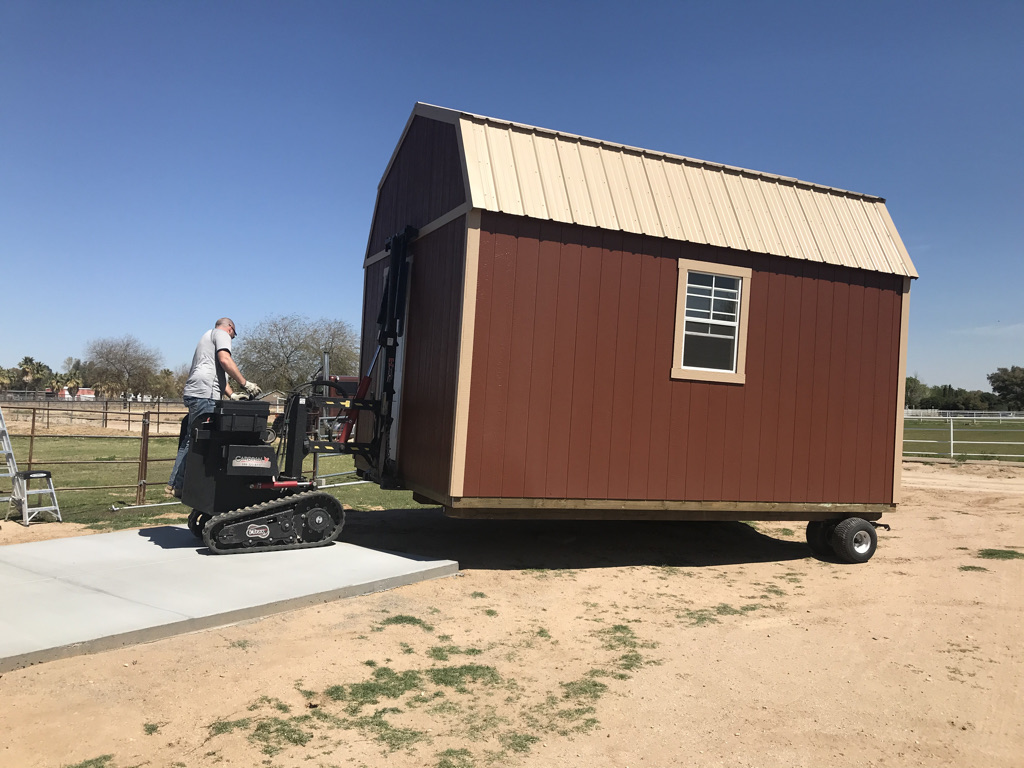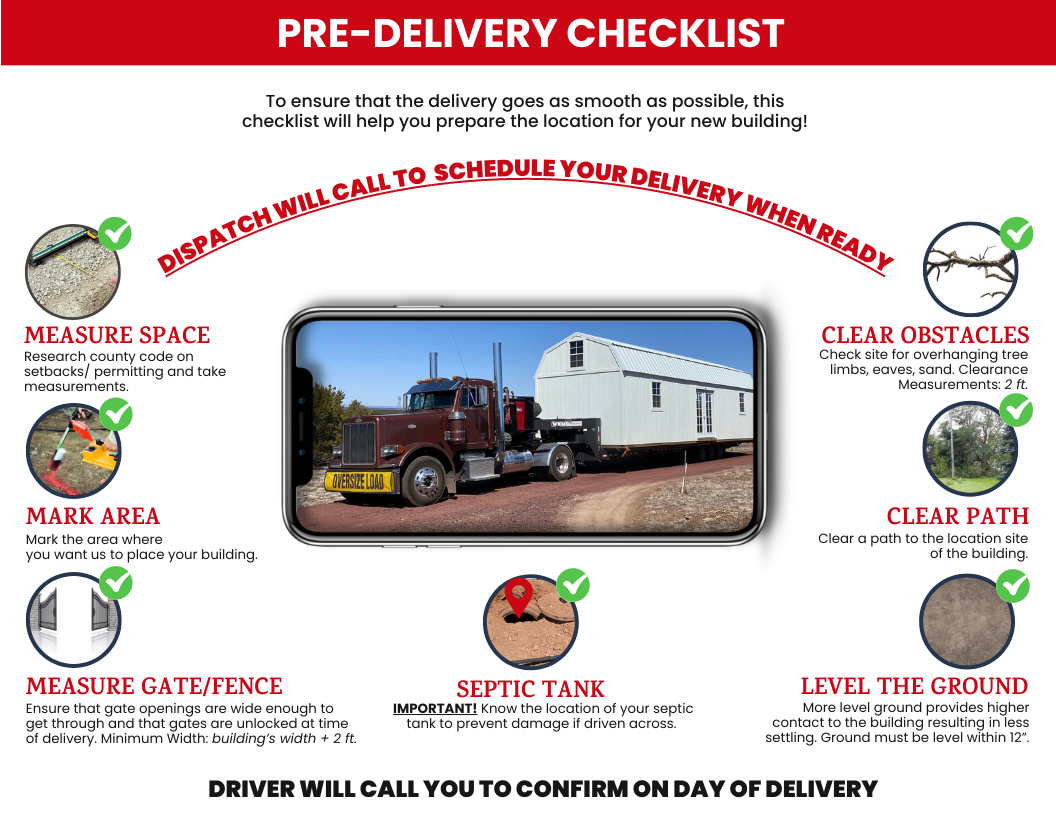 Get Occasional Updates On Price Changes and Dealer Promotions
EZ Structures
743 East Road 2, Chino Valley, AZ, 86323, US
We're ALWAYS Open!
Call for an Appointment
If you have a question about our structures, pricing, delivery or anything else, you can call, email or fill out the form to get in touch with us.  We look forward to working with you and exceeding your expectations every step of the way!